Honestly, I don't want to admit how many times I mindlessly have driven to my old house. Do you feel my pain? In reality, the times are changing in far bigger ways than my simple change of address. And many of it can be exhilarating, once you get past the fear associated with change, which is the exhausting part! For starters, we are now in a knowledge economy where intellectual skill is the new business currency and knowledge workers can live and perform their work anywhere and on their own schedules.
Then thanks to the seemingly never-ending recession, there is a whole new population segment of skillful people falling on hard times but as a result they have gained perspective and are choosing to move forward in a different way. Don't forget there is a whole new melting pot brewing fueled by the exploding diversity in the US, leaving the Anglo population in a minority position in some key urban centers.
Not to mention how the Internet has changed everything in our lives from how we shop and work to how we network, socialize and find the love of our lives. And we are exhausted I was reminded of all of these changes and more this week when I went to hear Stephen L. Klineberg speak at an event hosted by the Greater Houston Partnership. He is professor of sociology at Rice University and is the founding director of the annual Kinder Houston Area Survey.
He presented the findings of this research study, now in its 30th year of tracking demographic and economic changes in the Houston Area. I found the findings remarkable and validating. But it was clear. Changing with the times is essential for achieving success in the 21st century. It is not going to be a different world, it is already a different world than the one you grew up in. Here are some key implications you will need to keep in mind as you go forward in order to make change work for you.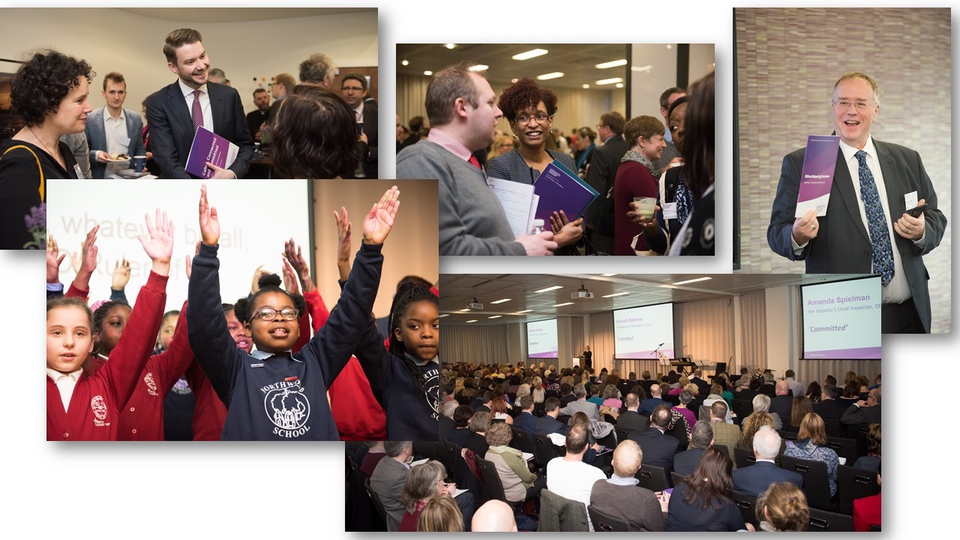 Don't rely on the old model of a job and keeping that job till you retire. I thought this model was dead when I started my career in the 80's, but instead it was on its last legs. Now, this model is officially a thing of the past. More and more people will be working for multiple companies during their lifetimes than ever before. Increasingly knowledge workers will offer services on their own schedules and attract their buyers on their own terms. If you have lost your job recently, it is worth your time and effort figuring out what your unique offering is and learning how to market this offering with a professional presence online rather than simply "pounding the pavement.
In a knowledge economy employers will increasingly be looking for thought leadership. If you are still working within the old model, don't put your head in the sand! Get out and make connections in your field, create a following and have a professional voice and presence online. Be one step ahead. Quality of life has never been more important. Both in terms of the cities we live in remember knowledge workers can live anywhere and also in terms of how we work. If you have lost your job recently, you need to be reevaluating what's important to you. Need more time with the kids? Don't want to travel 3 weeks a month?
Need to work from home 1 day a week? Now is the time to get clear on your "must haves" and "non-negotiables". Knowledge workers are clear on their priorities and are proactive in custom-making their work to bring out the best they have to offer their customers and employers. Even if you haven't lost your job, it is probably a good time to get clear on these things. Knowledge workers create work that works for them and adds value every step of the way.
Flexible schedules are no longer a nice-to-have, but will quickly become a must-have for employers to attract the best in the future. If you aren't the prototypical leader in your company or organization, do not get discouraged! Continue to get clear on your personal vision, values and strengths and you will persevere. The statistics are clear, the future leaders of tomorrow won't be who they are today.
This exploding trend also has implications to employers who need to take stock and evaluate if they are effectively developing and mentoring a diverse group of people for leadership. Posted by The Connected and Committed Leader at 4: Friday, July 6, Who are you serving? Leading up to it, I wasn't sure what to expect.
As you would suspect, I had images of tough, austere, and rigid leaders. The kind you would imagine getting hardened every day simply by dealing with the dark side of humanity. What I found was quite the opposite. When I arrived the evening before the event, I was greeted by three senior male officers. They were so warm and welcoming that over a cocktail we spoke about our families as they enthusiastically told me about being fathers; saddened about their children growing up too fast or in the case of one, wondering if he will cry when his last child goes off to college.
Their realness extended into expressing their passion and purpose in their work.
See a Problem?
Ironically, it seemed to me that they weren't hardened, but instead softened In their work, they are clear on who they are serving and this clarity enables their leadership and gives them a sense of purpose and passion. He wrote about the declining culture and growing lack of moral fiber at this company with years of longevity. He spoke about how the customer, who used to be the one they served eagerly, was becoming instead the one they squeezed, ridiculed and often misled for profit.
Greg says it all started when "The firm changed the way it thought about leadership. Leadership used to be about ideas, setting an example and doing the right thing. Today, if you make enough money for the firm and are not currently an ax murderer you will be promoted into a position of influence. It seemed to me that unlike the US Marshal Service, Goldman Sachs had lost their way and no longer had clarity about who they were serving. The customer was no longer their reason for being. However, Goldman Sachs is not alone.
Unfortunately, we can all lose our way. Overly focusing on the monetary aspects of business and life at the expense of all else, can cause subtle shifts that can cause you or your business to lose focus on who you are serving. As a result you forget the purpose and the reason for your work and you lose your passion for it as well. Don't follow Goldman Sachs' example, here are some tips to help keep you on track.
The Connected and Committed Leader!
Remote Sensing and Urban Analysis (GISDATA).
Maggie and the Queen (Fae Aveon Book 1)!
Subscribe via email.
.
I am all for a good night's sleep. Do you know who you serve with the work that you do? Posted by The Connected and Committed Leader at 3: Thursday, July 5, As a leader, do you have to take the lead? Susan Cain is probably right on stating that our world is biased towards the extrovert. We often incorrectly attribute. The path to leadership is one that requires both skills where introverts and extroverts have a great deal to offer and to learn from each other.
So, do you need to take the lead in order to be a leader? I guess the correct answer really depends on whether you are an introvert or an extrovert! Posted by The Connected and Committed Leader at 2: Lopez says it best when she explains the importance of inspiring others through proper intimacy and finding common ground with colleagues, 'With connection comes trust. With connection comes hope. With connection comes confidence.
With connection comes security to take risks.
The Connected and Committed Leader: Lessons from Home, Results at Work by Laura Lopez;
.
Crooked Talk: Five Hundred Years of the Language of Crime.
No Laughter Here.
?
With connections comes growth. And with connection comes freedom to be ourselves. The book demonstrates understanding the utmost characteristic that not only great leaders, but also great people whom we admire possess — a great heart which I term caring and compassion for others. The book is for everyone who aspires to be the best leader that they can whether business or personal.
It is an easy read and covers a lot of ground in a very effective fashion. Laura is a great story teller and does a wonderful job of weaving in material from well-known management experts, along with her own analogies, including personal stories of life and leadership. She also presents seven essential leadership insights to help you become a more effective leader. I especially liked the application of the seven insights to help people determine their baseline and become better leaders.
In summary, I liked this book because it demonstrates the need to understand Self in order to lead with heart — compassion and caring. Showing any emotion was a sign of weakness and there was simply no place for it in the workplace. We engaged our heads, and only our heads, at work, while our passions and creativity led a life outside the corporate world.
The Connected and Committed Leader: Lessons from Home, Results at Work - Laura Lopez - Google Книги
After all, business is just business. In order to be successful in the new millennium, leaders must recognize that business is not just business. It is extremely up front and personal. We often hear today that organizational leaders want an engaged workforce.
Concept and Effectiveness of Leadership - Pastor Keion Henderson
But engagement is as much emotional as it is intellectual. If we want employees to love their work, love their jobs, and love their companies, they must feel love in return. Plainly and simply, business is very personal. And leadership takes heart — a lot of it. Laura shares leadership insights that are applicable to every area of your life, from professional relationships to spouses and children.
Leadership, like parenting, is all about using our influence to inspire and motivate others to action. Too many leaders today still believe they can make people do things. The result of this philosophy in the workforce is a reluctant compliance to rules and policies, rather than an enthusiastic commitment to quality and excellence.
We must realize that we can only inspire people to exert their own free wills to do what we want. Instead, 21st century leaders should focus on building a culture of freedom at every level of the organization; freedom for employees to be who they are and freedom from the hierarchies in decision-making that stifle many companies today. In this type of culture everyone feels a personal connection and takes ownership for the success of the organization.
Laura provides seven essential insights for leadership based on her twenty plus years of corporate business experience coupled with late-life parenting. Here is a brief synopsis of each of her insights:. Believe and let go. When you believe and let go you allow others to confront their own abilities or inabilities. By letting go, you give people the freedom to ask for help and receive guidance.
Be curious and see everyone.
The Connected and Committed Leader: Lessons from Home, Results at Work
Leaders should never play favorites. You should be curious about everyone on the team, even if they are just warming the bench. This shows that you truly value people; and in doing so, you will unleash their potential to perform at their best. Be receptive and yield. The real leader is the quiet one who listens and asks the questions, rather than the one driving and giving the answers.
Be real and serve.
About this blog
Being a great leader takes the courage to be real. They must know that you have the best interest of the team in mind at all times, and you are serving them and not just yourself. Be humble and keep your ego in check. The most common reason leaders fail is because of arrogance. This is unfortunate because humiliation can be one of our greatest teachers.
Be consistent and clear. Character and integrity are essential qualities of great leadership. Integrity is more than just telling the truth. It is about standing up for what you believe in and having the courage and conviction to do the right thing, regardless of social or political pressures.